Start and control your car with your smartphone
Directed SmartStart lets you remote start, lock and unlock your car, just by pushing a button on your smartphone.
The simple graphical interface gives you control over the following features of your installed Clifford remote start or security with remote start system:
Lock / Arm
– Unlock / Disarm
-Remote Car Starter
-Trunk Release
-Panic
-Aux Channels
You can also control multiple vehicles – great for families! – and assign more than one user to control a vehicle. It's easy with SmartStart!
Locate your car with your smartphone
SmartStart GPS includes all of the start and control features of SmartStart, the ability to locate your car from almost anywhere, plus other exciting features:
-Vehicle Location and Speed
Press a button in the app and receive your vehicle's current location – plus it's speed if its moving.
-Speed Alert
With Speed Alert, request one-time notification when your vehicle exceeds your specified setting.
-Lockdown Alert
Secure your vehicle with a Lockdown Alert and receive notification if your vehicle leaves that spot.
-Social Media Check-In
Tell your Facebook friends where you're parked. Because your car needs friends, too!
-SmartFence
Create a secure fence around your vehicle and be alerted when your vehicle leaves the area.
-HotSpot
Add virtual zones at selected locations and be alerted if your vehicle enters the zones.
Curfew
Restricts the speed alert and movement settings to one programmable time frame.SmartStart GPS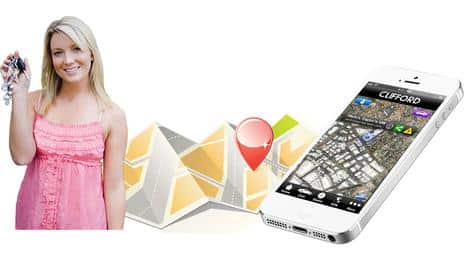 Remote Start Options
We are experts on Remote start, security, and GPS tracking. We can simplify your buying experience with a one on one  consultation to remedy your needs.